Supplies are always needed!
Text GIVE 19914 to 80088 to donate $10 to Buy a Bale it will be charged to your cell phone bill.
Learn More
Countdown to our Next Open Barn Event! April 22, 2017
Hope to see everyone here April 22nd for
#HelpaHorseDay
and Our 6th Year Anniversary of Helping Horses!
Come spend the day with all of us at IGP
Tour the Farm
View the Available Horses
Meet the Sanctuaries
Live Band, Entertainment, Food, Bonfire
Percheron Pony Rides
Mark your Calendar Now to Support a Great Cause!
RAIN OR SHINE!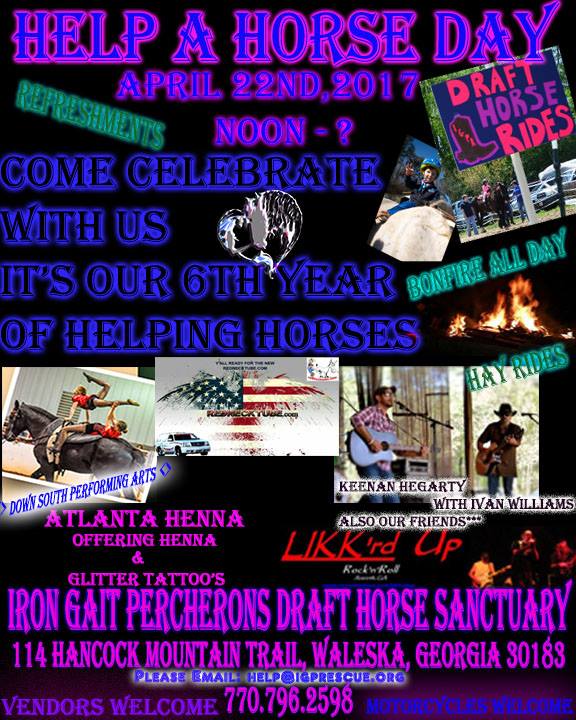 Your Donations are Critical to Our Success!
The number of wonderful animals we are able to help depends entirely on our budget. Our success is determined by your generosity. With your continued support means we can continue to grow and expand our provisions as well as clean housing that we provide for the horses year round. Allowing us to expand our programs for the  rehabilitation, adoption, and retirement of Percherons and other draft breed horses. 
~ True Spirit, Grit,
Determination, Vitality and Endurance ~
We have welcomed, rehabilitated, and found homes for many horses in need since our inception in April of 2011
Received from Assisting State, County or Local Authorities

39%

Received as Owner Surrenders

47%

Saved from Kill Pen Auctions / Potential Slaughter

14%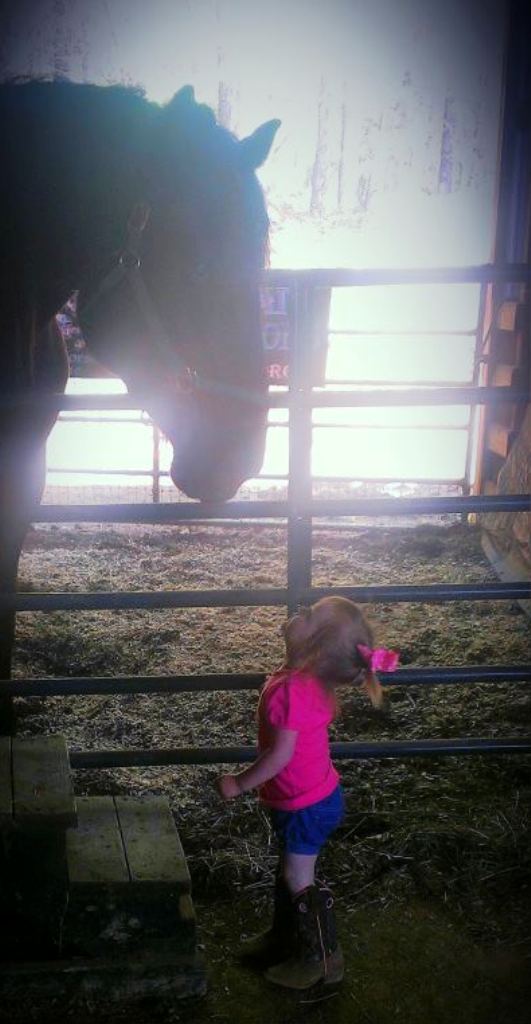 It is through a lifetime of Education, Great love & Respect for horses and understanding that we formed Iron Gait Percheron Rescue & Sanctuary.
"The first half of my life these kindhearted animals have brought into my life Love, Peace & Happiness. The rest of my life from this day forward, I want to return the favor to them by bringing Love, Peace & Happiness into their lives, as some have never in their days known or felt these three things." said Denise Polydor, Founder and President of Iron Gait Percherons.
WE NEED YOUR HELP!
As with most non-profit horse rescues the number of wonderful animals we are able to help depends so much on our budget. With your support, in the form of a Donation or Sponsorship, means we can continue to grow and expand our provisions as well as clean housing that we provide for these horses year round. Our monthly supporters are a huge part of our success and making it possible to help horses in need and provide shelter and loving homes to them for the rest of their lives. Sign up for Monthly support; Choose a specific horse or help the whole herd! Possibly Sponsor a shelter. Just $5.00 or $10 a month would not change your life, but, It could help change the life of a horse in need of our help. Please help Iron Gait to continue helping the horses in 2016 by Monthly Sponsorships or Donations of any kind. Any Questions/Concerns feel free to call us at : 770.796.2598